Trusted by Top Publications
Featured in Buzzfeed, Harper's Bazaar, Oprah Daily, and The Wall Street Journal, we've earned the trust of renowned publications.
Our Promises
At S for Sparkle, we believe that every piece of jewelry is more than just an accessory; it's a symbol of love and care, a timeless treasure imbued with meaning. We are proud to present to you the 4 promises at the heart of our jewelry-making practice and the benefits you will receive when you choose us.
Always Genuine
Genuine is not just a word; it's a philosophy woven into the very fabric of our brand. From the precious crystals and real gemstones we source to the warmth and care of our client service, authenticity is at our core. We are committed to offering you a world where everything shimmers with honesty and sincerity, because you deserve nothing less.
Made with Meaning
We believe in the profound power of meaning. Each piece we craft is a testament to the importance of the moments in your life. We understand that your journey is unique, and we honor that by infusing our creations with care, intention, and genuine personal connection. Every gem, every design, and every detail carries a deeper significance because we know it's more than just a jewelry, it's a way to share and carry your dreams and stories.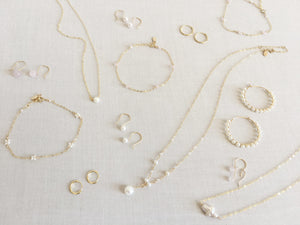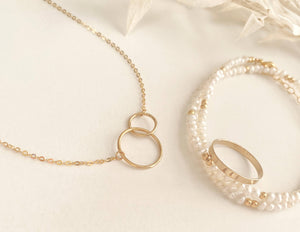 Modern and Dainty Aesthetic
We recognize elegance and grace in simplicity. Our work celebrates the delicate and the refined. From dainty charm to modern designs we offer selections that resonate with your refined taste. Our jewelry is designed to mirror your sophistication, with a touch of timeless grace.
Expertise and Access
As jewelry and gem experts, we are dedicated to bring you the finest gemstones directly from the source. From gemstone selection to jewelry fabrication, we use highest-quality materials at every step. Our expertise allows us to offer you this exceptional quality at a fair price because we believe in making the exquisite accessible. Enjoy the beauty of genuine gemstones and precious metals without compromise and let our expertise guide you to your perfect piece.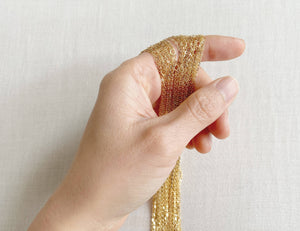 Let customers speak for us
Blog
Breakups are a journey of the heart, a profound transition in our lives that often leaves us feeling adrift in a sea of emotions. It's during these trying times that...