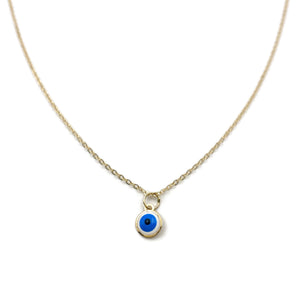 S for Sparkle
14K Evil Eye Necklace
Regular price
$200.00
$0.00
This Evil Eye necklace is made with 14k hand painted evil eye, approximately 6mm by 6mm.
People can knowingly project negative thoughts, envy, jealousy on you, but the power of the eye is that some people unknowingly and innocently cast the curse on others. That's why it's important to wear an evil eye somewhere on your body to ward off this curse and protect yourself.
Evil Eye Properties:
- It gives you that little extra protection in your life.
- The evil eye brings good luck and protects you from any ill-will that could otherwise have a negative effect on your well-being or your life in general.
- It also helps with open flow of communication.
---
More from this collection